What's in store for the OPSI in 2017?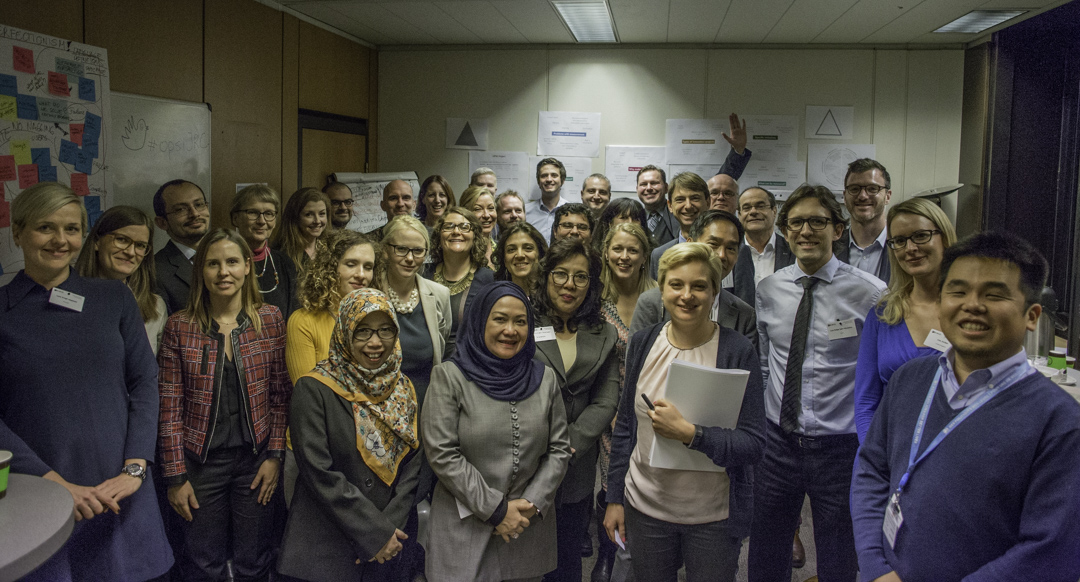 This blog was authored by former OPSI Policy Analyst, Matt Kerlogue
Bonne année. Gott nytt år. Frohes neues Jahr. 明けましておめでとうございます. Feliz año nuevo. Szczęśliwego nowego roku. Happy New Year! The OPSI team hopes that you have had a great start to 2017.
In 2016 our team grew from two to six people. We launched off a number of projects under our European Horizon 2020 grant. And we ran a global call for innovation projects to feed into our forthcoming review of the latest trends in government innovation in partnership with the World Government Summit run by the Government of the United Arab Emirates' Mohammed Bin Rashid Centre for Government Innovation.
We finished 2016 with our second meeting of the Observatory's group of National Contact Points, 56 participants from 29 countries, plus representatives of the European Commission, joined us in Paris for a two-day meeting. On the first day of the meeting we ran an interactive workshop in collaboration with the European Commission's Joint Research Centre as the initial activity in a project to co-design a framework for evaluating innovation projects. The second day gave us an opportunity to showcase, review and get input from participating countries on the different pieces of work the OPSI is currently conducting. You can view a Storify of tweets from the two days here. We are very grateful to the Secrétariat générale pour la modernisation de l'action publique (SGMAP) of the French Prime Minister's Office who hosted the meeting in their "Lab 225" space at their offices – a very different environment, and thus type of meeting, from traditional OECD events.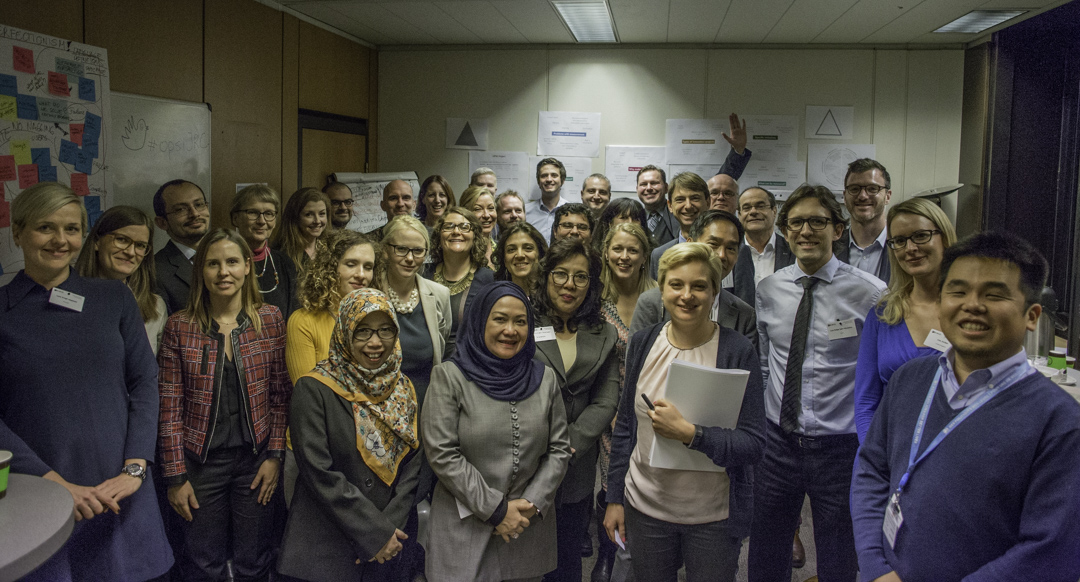 That's what we did last year, but what will we be doing in 2017?
In February we have three events coming up. On the 12th and 13th February we will be at the World Government Summit in Dubai, where we will be launching our report Embracing Innovation in Government: Global Trends. This report is the culmination of the global call for innovations that we launched last summer to identify key trends in public sector innovation, including 10 case studies of innovative projects from around the world. On 14th February we will be speaking at the Public Service Reform: Improving Service Delivery conference in Dublin, helping Irish civil servants think about the role of innovation in their public sector and civil service reform programmes. Finally, on 28th February we are holding a workshop here in Paris, Working with Change: Systems Approaches to Public Challenges. This workshop is part of our work on systems thinking in the public sector, it follows our initial framework report and case study research and will provide an opportunity to discuss and share perspectives from across OECD and EU member countries. The discussions at the workshop will help inform our final report on systems thinking which will publish later in the year.
In April we will be assisting in the OECD Public Governance Committee's symposium on skills in the public sector, continuing the conversation on skills and capabilities for public sector innovation with a particular focus on leadership and management for innovation. We'll also be publishing our next major report Fostering Innovation in the Public Sector, following on from The Innovation Imperative in the Public Sector, this report looks at how different parts of government's corporate machinery (HRM, Budgeting, Regulation, Information Management, and Innovation Labs) can help nurture and support innovative practice in government.
In May we will be holding our next meeting of the OPSI's group of National Contact Points, giving countries another opportunity to share their latest developments and success, as well as discuss and explore common issues and challenges. This will be followed by a workshop in June focussing on innovation at city-level across OECD and EU member countries.
Finally as we head towards the end of the year, in November we are organising a conference on public sector innovation, Embedding Innovation in the Public Sector. In 2014 we organised the conference Innovating the Public Sector: from ideas to impact, which brought together over 400 participants from over forty countries to explore key themes around public sector innovation. This next conference, building on our work since 2014, will focus on three key themes: public services as innovative systems; public administrations that enable innovation; and, equipping public servants with the abilities to innovate. The core aim of the conference is to help make innovation part of the day-to-day workings of government. Put a placeholder for 20th and 21st November for the conference in your diaries now!
As well as these events we're continuing our research into the innovation lifecycle and innovation toolkits, the development of a framework for evaluating innovation projects, and identifying the skills and capabilities to support innovation in the public sector. We'll also be developing a new online presence for the Observatory that makes it easier to share information and connect with public sector innovators from around the world.
So, as you can see we've got quite a year ahead in store and we look forward to involving you in it!